Master in Human
Resources Management
Le Master Human Resources Management vise à préparer des cadres spécialisés en Gestion des Ressources Humaines dotés d'une compréhension approfondie de l'environnement des affaires au Maroc et en Afrique. En effet, d'une part, grâce à l'enseignement dispensé par les différents professeurs intervenants et aux différentes expériences professionnalisantes, ce programme permet aux étudiants d'acquérir une connaissance approfondie des activités de base de la Gestion des Ressources Humaines. D'autre part, ce master permet aux étudiants de saisir l'importance stratégique de la fonction RH, et ce, en situant cette dernière au cœur de la relation qui existe entre l'entreprise et son environnement. En résumé, le Master Human Resources Management est centré sur une approche à la fois globalisante et approfondie qui permet un accès aux fonctions de responsabilité dans les domaines des Ressources Humaines. Il permet l'acquisition des savoirs, savoir-faire et des savoir-être nécessaires pour la réussite dans les métiers liés à la Gestion des Ressources Humaines.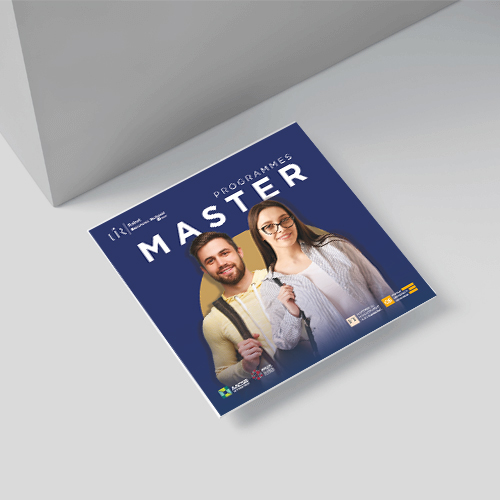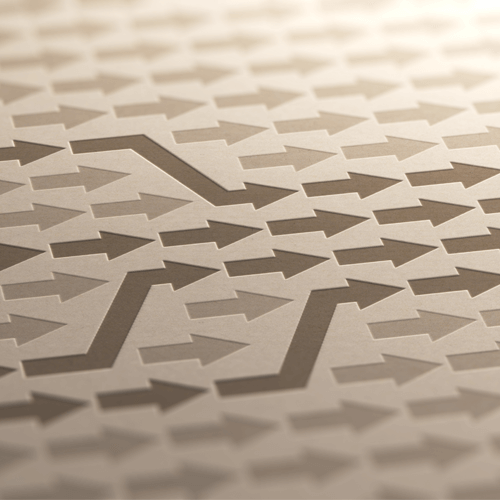 Ce programme vise à former des responsables RH experts en management opérationnel et stratégique du capital humain de l'entreprise. Le master offre une formation complète en gestion des ressources humaines en regroupant des cours opérationnels (techniques du recrutement, gestion des rémunérations et de la performance, ingénierie de la formation et gestion des carrières, management international des ressources humaines, etc.) et des cours de développement des compétences relationnelles (techniques de négociation et relations industrielles, psychologie du travail, coaching, communication interpersonnelle, etc.). Incluant des modules enseignés en langue anglaise, ce Master vous arme, par le biais d'acquisition de compétences techniques, communicationnelles et linguistiques, à une meilleure insertion professionnelle. En outre, le programme inclut un semestre couvrant les fondamentaux des domaines de Management permettant à tout étudiant de s'imprégner des bonnes pratiques managériales.
Responsable du Recrutement
Responsable du Développement du Capital Humain 
Responsable Formation continue et Développement des Carrières
Responsable de la Communication Interne
Responsable des Rémunérations 
Responsable des Ressources Humaines 
Consultant en Ressources Humaines au sein des cabinets de conseil
Cycle doctoral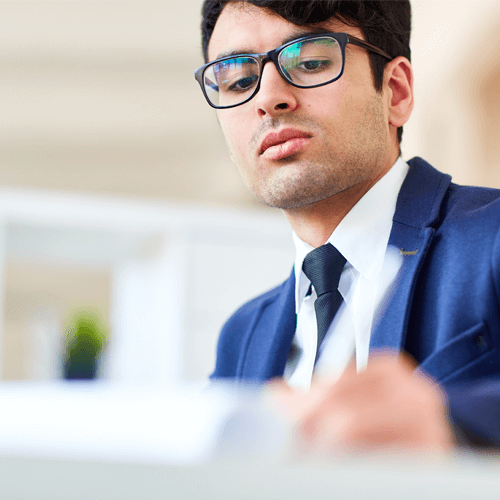 Steps to follow in order to apply in the Master programme :
Step 1 : Create an online application on the UIR CANDIDATURE platform
Step 2 :Fill in the personal information
Step 3 :Select the master programmes you wish to join (3 maximum)
Step 4 :Download documents related to the application
Step 5 : Pay the application fees
Step 6 : Set for the admission tests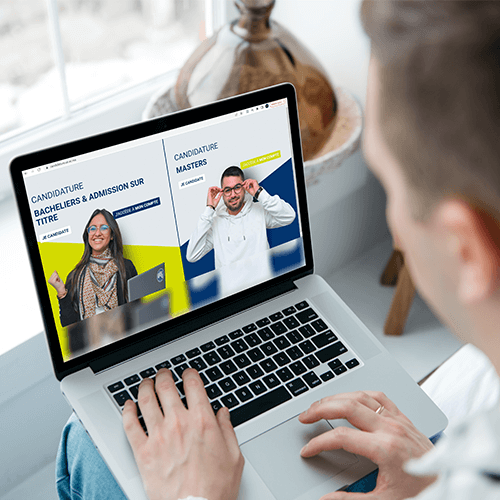 Steps to follow in order to apply in the Master program :
Step 1 : Pre-application on the UIR website: http://candidature.uir.ac.ma
Step 2 : Preparation of the online application form & file
Step 3 : Uploading Motivational Video
Step 4 : Admission : Results available on the candidate space
All students with a Bachelor degree or equivalent.
The application file must include the following documents:
Copy of the Baccalaureate diploma
Transcripts of the first year of higher education
Transcripts of the 2nd year of higher education
For candidates who have already obtained their diploma
Transcripts of grades from the 3rd year of higher education
The certificate of completion or copy of the diploma
For candidates in the process of graduation
Certificate of completion of the 3rd year of graduate studies
The motivation video is optional at this stage.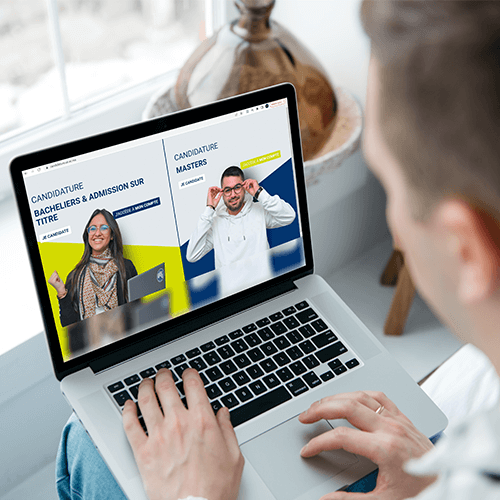 WHAT THEY SAY ABOUT OUR PROGRAM?​