Do you wish to develop the most cutting-edge skills in Business Analytics in prestigious international institutions?
Then QTEM programme is made for you !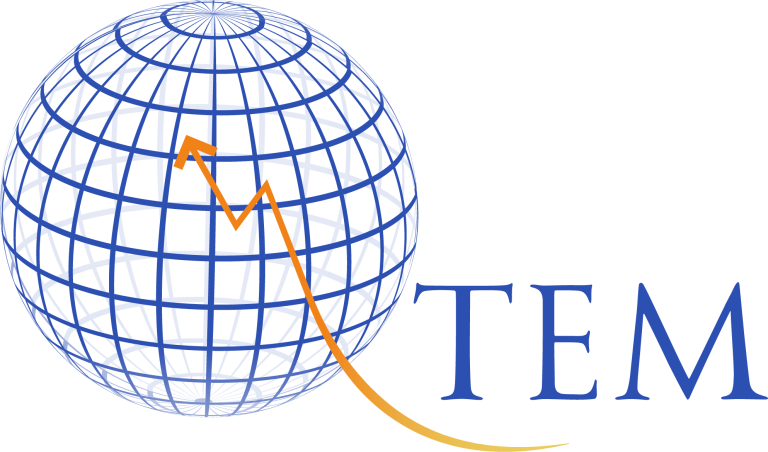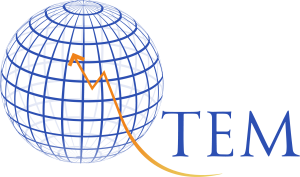 Rabat Business School (RBS)
Facts and figures
2200 students
350 international students from 46 countries
Over 170 academic partners and 120 corporate partners
More than 60 full-time professors (including 65% international faculty representing 21 different nationalities)
Over 115 scientific publications per year, making RBS the number one business school in Africa in terms of research output
2 Bachelors programs and 8 Master degrees
25 Executive programs and one Executive MBA
RBS holds the following distinctions
AACSB accredited, a recognition received by only 5% of business schools worldwide.
Ranked in the top 100 by the Financial Times, the most trusted international ranking.
Consistently ranked in the prestigious QS World University Rankings for the second consecutive year.
Only QTEM member from Africa and MENA
Why you should do your exchange at this institution?
Advanced multidisciplinary courses
Unique immersive cultural experience with trips, visits and workshops
Outstanding modern campus
Coaching for Portfolio creation
Assistance for job insertion
Attendance of professional events
Visits to companies
Websites
The Student International Mobility Service website should answer most of the general questions your exchange students can have. Therefore, we strongly recommend them to read it carefully. We remain available for any further questions.
https://rbs.uir.ac.ma/international/
Information package
Accepted incoming students will receive by email an information package including
Acceptance letter
Information on Visa
Logistics' hints
Main contacts
Courses' lists
Information on the integration week
Administrative procedures
Integration week
An orientation week is organized for all RBS exchange students before the beginning of the courses. The dates will be communicated within the information package to be sent to incoming students.
The integration week consists of:
Welcome meeting and Academic Coordinator's meeting
Welcome drink
Arrival on-boarding
Help on logistics
Campus services
Introduction to key intermediaries
Social activities by the students' clubs
Immersive cultural activities
Cities' tours
Museums' visits
Calligraphy/Cooking workshops
A Pre-arrival orientation is organized online. It informs students on
Things to bring
International administrative procedures
Calendar of Rabat Business School (tbc)
For incoming students who will join a 1st year Master degree
Fall Semester:

Oct 19: Start of the academic year

Oct 23: First class

Dec 25 to Jan 1: Holidays

Jan 20: End of class

Jan 29 to Feb 3 : Exams

June 24 to June 29: Make up exams

Spring Semester:

Feb 5 to Feb 10: Holidays

Feb 12: First class

May 4: End of class

May 13 to May 18: Exams

July 1 to July 6: Make up exams

 
For incoming students who will join a 2nd year Master degree
Fall Semester:

Sept 14: Start of the academic year

Sept 14: First class

Dec 2: End of class

Dec 11 to Dec 23: Exams

Dec 25 to Jan 1: Holidays

June 24 to June 29: Make up exams

Spring Semester (Internship):

Jan 2 to May 31: Internship period

May 31: Deadline for submitting internship report and graduating project

June 10 to June 22: Defense

Jul 31: Make up for submitting graduating project

Sept 2 to Sept 7: Make up defense

 
Administrative procedures
Nominations
Exchange students' nominations have to be sent by the home university coordinator by email to lamiae.benhayoun@uir.ac.ma
Students' data required
last name
first name
gender (M/F)
e-mail address
exchange period: (Fall/Spring)
originating program in the home university
number of ECTS already completed during the year in the field of managements and economics
Nominations deadlines
For students incoming in the Fall semester: May 15
For students incoming in the Spring semester: Oct 15
Registrations
To the school: To be done online (no other form of registration is accepted)
To the courses: To be coordinated with the IOC of the host university (See rules below)
Language requirements
UIR-RBS is mainly a French-speaking university. But we offer all of our Master courses in English.
Although we do not require any language certificate, we strongly recommend that exchange students coming to RBS should acquire at least an intermediate (B2) level of English prior to their arrival.
Free French lessons not credited can be proposed for integration purposes under request.
 Courses' rules
We expect our exchange students to have sucessfully completed at least 6 semesters of university studies.
Courses Exchange students are requested to register to 1 course at least and maximum 30 ECTS. The exact number of courses or ECTS credits has to be determined by the home institution.
Students are recommended to select at least 75% of their courses within a same Master degree among the following:
Master in Business Analytics
Master in International Finance
Master in Supply Chain Management
Programme Grande Ecole
For the remaining 25%, it is possible to combine modules from the remaining Master degree.
List of top QTEM courses
Social Network Analysis
Data Governance & Ethics
Optimization for Management Decisions
Fintech & Bloomberg Trading
Financial markets and portfolio management
Operational Excellence
Transportation & Physical Distribution Management
Database for Direct Marketing & E-CRM
Blockchain and its applications
UX analytics
Business Intelligence
Dataviz & communication
Exams
Exchange students will take their exams in the same conditions as regular students
Exchange students are NOT authorized to organize their exams individually with their Professors
All students are expected to take their exams during the official exams periods (See calendar in the previous sections)
 Results
The official transcripts of records will be available for the exchange students to download from their "MyUIR" portal after the organization of the jury (dates tbc). No original will be automatically sent, unless required by the home university.